FLL Robotic Teams Qualify for State
25 Photos from the Columbus Event
FLL Qualifying Competition was held on January 28 in Columbus. Twenty-seven teams competing to be top 11 to qualify for FLL State Competition. The two teams competing were 6th and 7th grade Cy-Dawgs consisting of Owen Mierau, Kevin Quiring, Lisa Buller, Karla Cool, Aaron Goertzen, Tyler Lewis, Dawson Ohrt, Wyatt Panko, Ayden Rea, and Austin Wichman. The Heartland Robobots consist of nine 8th graders: Josh Caldwell, Justin Caldwell, Tobin Glinsmann, Heath Perez, Lauren Quiring, Cooper Regier, Jamie Rowe, Taylynn Scheil, and Zach Wichman.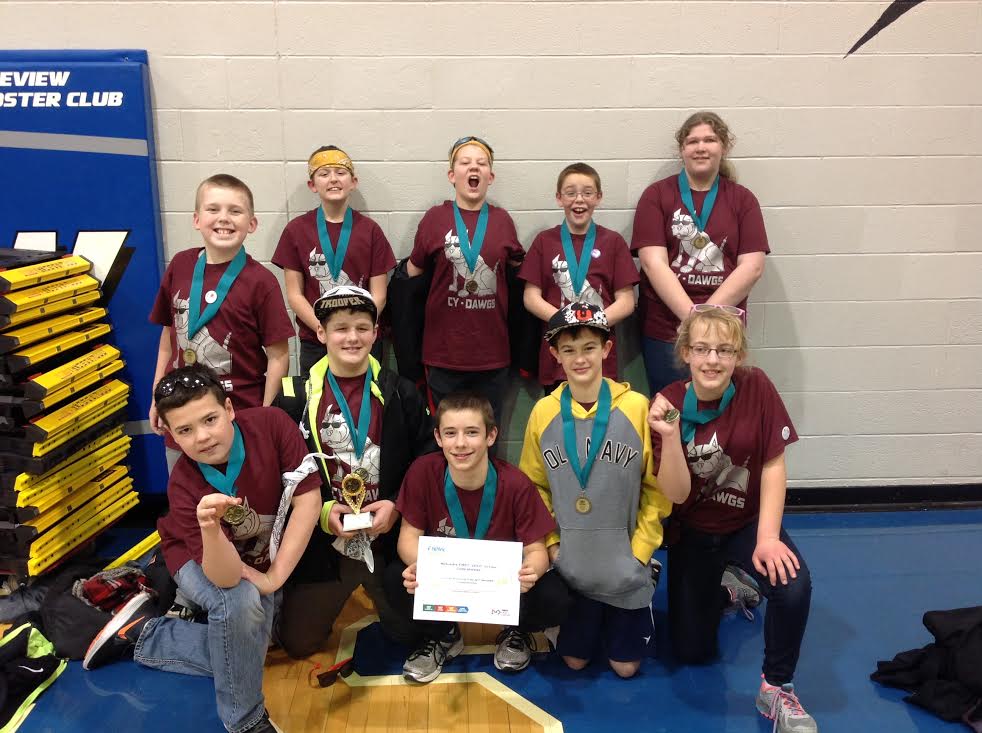 The Cy-Dawgs Animal Allies mission was to build a Cat Wall of Entertainment for cats waiting to be adopted at Humane Society facilities. After, visiting the Grand Island Humane Society, the director identified a problem with cats as lying around and sleeping too much. She suggested creating a way to get the cats more active in their individual pens. The board consisted of dangling bells, carpet (scratch board), dangling stuffed mice, and a bungee cord strung through PVC pipe with objects to bat around or pull.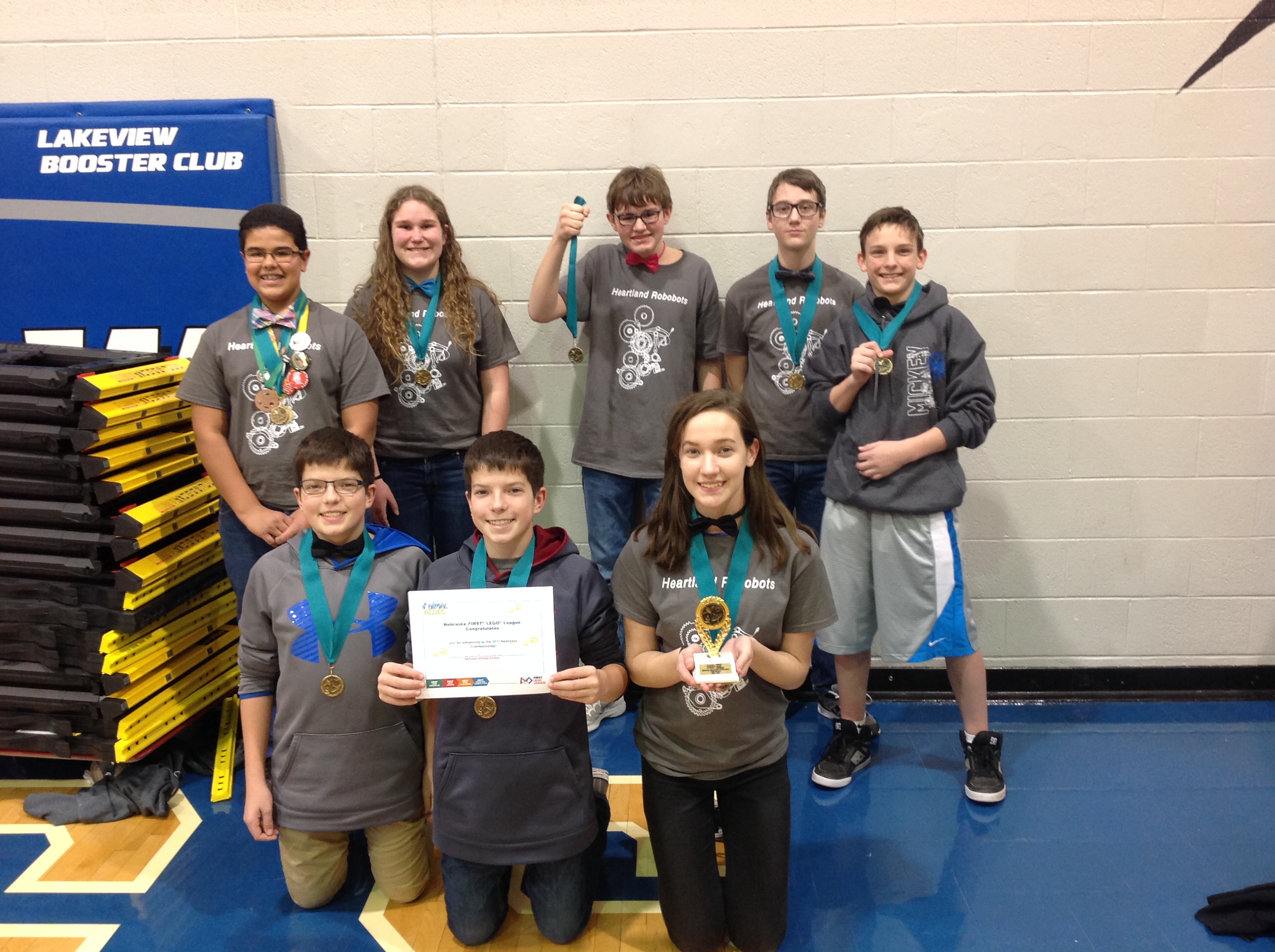 The Heartland Robobots' team mission looked at ways to stop mice and rats from eating through electrical cords in storage bins, irrigation wells and tractor engines. They did research and discovered that these rodents do not like the smell of peppermint oil. They made a prototype that was printed on the school's new 3D printer. The gadget is a dome shape that holds peppermint oil soaked cotton balls. The base is magnetic so it can stick to machinery.
Each team prepared presentations for 3 judging rooms: Core Values, The Project, and Robot Design. Their scores from the judging sessions, combined with their highest Robot Game score, determined if they qualified for state. Robot Game scores for the Cy-Dawgs were 12, 3, and 72. Robot Game scores for the Robobots were 25, 57, and 21. During the award ceremony, trophies were given to the top team for each judging category. The Cy-Dawgs were awarded the Robot Design trophy and the Robobots were presented with the Core Values trophy. Both teams were ecstatic to also qualify for the state competition. Both teams are coached by Marietta Adams, Margalee Thomas, and Carrie Regier. The teams will compete on February 18th at the Strategic Air and Space Museum in Ashland, Nebraska.